Where's Casey? New Speculation She's In Southern California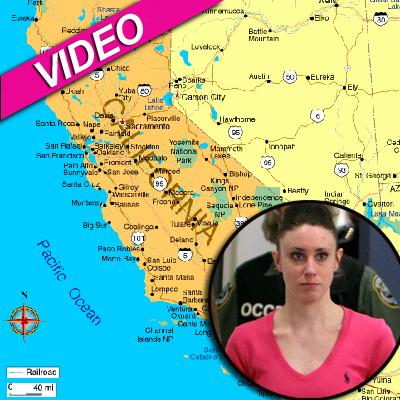 by RadarOnline.com Staff
There's new speculation that Casey Anthony may be hiding in Southern California.
After her release from jail shortly after midnight on Sunday, Anthony is believed to have boarded a single-engine plane owned by San Diego attorney Todd Macaluso, who was once a member of Anthony's legal team.
According to a new report on Tuesday's Today show, that plane eventually found its way back to it's "home" – a hangar in Carlsbad, an upscale coastal community, not far from San Diego.
Article continues below advertisement
The day before Anthony, 25, was released from jail, according to flightaware.com, a website that tracks flights, the plane was on the ground in Orlando, Florida – the same city where Anthony stood trial for the death of her 2-year-old daughter, Caylee.
The website shows the plane then went to Panama City, Florida just four hours after Anthony's release from jail.
According to flight aware records, the plane changed its flight plan twice. It then headed to Prescott, Arizona and then fifteen hours later, the plane stopped in Northern California and then landed at the John Wayne airport in Southern California.
Macaluso denied to comment to NBC, but he told a San Diego TV station Monday that he had no idea where Anthony was.
"It's a closely guarded secret I'm not part of," Macaluso told 10News reporter Allison Ash. "I don't even want to know."
When asked if he would fly Anthony out of Orlando, he said, "What do I look like, a charter pilot?"
Anthony's legal team will not say if she was onboard the plane, and if she is in fact in California.