Exclusive
Casey Anthony Dodges A Bullet – Deposition Moved To October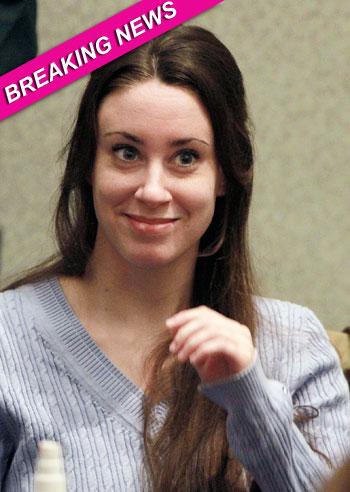 - RadarOnline.com Senior Reporter
Casey Anthony's string of good luck continued on Friday when a judge ruled that she doesn't have to sit for a deposition from a defamation lawsuit against her until October.
Anthony, 25, has been slapped with a lawsuit from Zenaida Fernandez-Gonzalez, the woman who says her reputation was ruined after Casey lied and said she kidnapped her daughter Caylee. In 2008 Casey claimed that her daughter was kidnapped by "Zanny the nanny" but her attorney Jose Baez admitted during her trial that she made up the story and that Caylee Marie Anthony was not kidnapped but actually drowned in the family pool on June 16, 2008.
Article continues below advertisement
Casey is scheduled to be released from jail Sunday, July 17, and was originally scheduled to be deposed Tuesday at a law firm in Orlando, but the deposition will now take place on October 8, 2011.
Her attorney for the lawsuit, Charles Green, said a recent psychological evaluation of Casey indicated that she is "emotionally unstable" and shouldn't be called for the deposition because she needs "breathing room."
Fernandez-Gonzalez's attorney Keith Mitnik said he has a "legitimate concern," with Casey actually being available for a deposition, as her attorney has said she is planning to leave the Orlando area immediately after her release from jail.
"If she leaves, I may never be able to take her deposition." After the judge ruled on the new date Mitnik said: "Maybe by October she will have gotten her wits back about her."
MORE ON:
Celebrity Justice
Article continues below advertisement
EXCLUSIVE: TV Producer Offers Casey $1M For First Interview – See The Check
Casey Anthony also faces another lawsuit, from the Texas EquuSearch company, who is suing her for $112,000, the amount of money they say they spent on searching for Caylee when Casey actually knew her daughter was dead.
A jury found Casey not guilty of murdering Caylee, aggravated child abuse and aggravated manslaughter but they convicted her of four counts of lying to law enforcement.