Exclusive
Casey Anthony Sued By Group That Searched For Caylee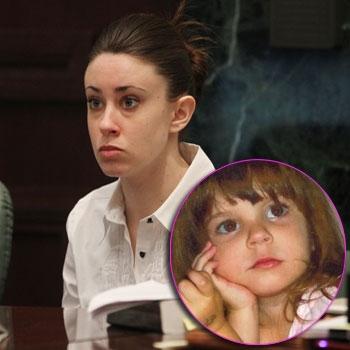 - Radar Senior Reporter
Casey Anthony has another lawsuit pending against her, and she isn't even out of jail yet.
Texas EquuSearch filed a lawsuit Tuesday afternoon in Florida against the 25-year-old for over $100,000, the amount they said they spent looking for her "missing" daughter Caylee Marie in 2008.
The lawsuit alleges that Casey committed fraud when she asked for help from EquuSearch because she knew her 2-year-old daughter was dead and not missing. They are asking to be reimbursed for the $112,000 they spent twice searching for Caylee.
Article continues below advertisement
Tim Miler with the volunteer search group said he decided to file the lawsuit because "We were lied to and misled.
"It was Jose Baez's opening statement when he said Caylee was never missing because she had died, that got me really upset."
Miller said his non-profit group turned down 15 other families while they searched for Caylee and "we have no agenda other than to recoup the money and use it for which it was intended."
Casey is also facing a lawsuit from Zenaida Fernandez-Gonzales who is suing her for defamation after Casey told law enforcement that a nanny with that name kidnapped Caylee. Casey's attorney admitted she made up the name.
She was found not guilty of murdering her daughter Caylee but was found guilty on four counts of lying to law enforcement.
Casey is scheduled to be released from jail on Sunday, July 17.