Exclusive
Anna Nicole Smith's Former Assistant - Still Handling Drugs!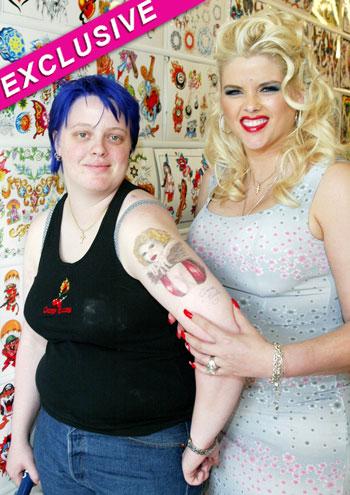 By Amber Goodhand - RadarOnline.com Reporter
The woman who reportedly picked-up prescription drugs for Anna Nicole Smith is at it again, only this time, she's distributing drugs for clinical research studies at an Ophthalmology office.
RadarOnline.com has exclusively confirmed that Smith's former assistant, Kim Walther, is employed at Southern California Desert Retina Consultants where she regularly coordinates clinical trials involving the distribution of drugs for their Research Department.
Article continues below advertisement
"She wears scrubs and does everything you'd expect from someone in the medical or drug field," an insider told RadarOnline.com.
"But I don't think many people at her office recognize her and have put the connection to Anna Nicole together."
According to documents found by RadarOnline.com in the U.S. National Institutes of Health clinical trial records, Walther has been working in the field since at least 2008.
In 2007, during a raid of Sandeep Kapoor's home, Smith's doctor, produced stacks of medical files which revealed that pharmacist Ira Freeman confirmed that Smith was a patient under the care of Dr. Kapoor and that Howard K. Stern and Kim Walther regularly picked-up controlled substances and other prescription drugs for Anna Nicole Smith.
Stern, Kapoor and doctor Khristine Eroshevich were each charged with felony counts for conspiracy to furnish drugs to Smith, but Walther was never charged with anything. Dr. Kapoor and Stern were eventually acquitted of the charges because of insufficient proof.