Exclusive
Jeff Conaway's Family & Friends Speak Out On His Death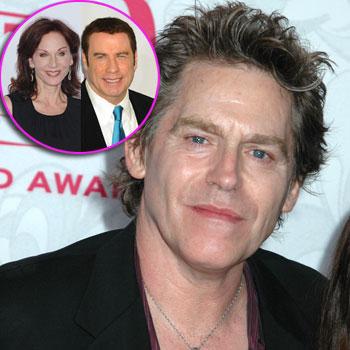 RadarOnline.com Staff Reporter
Jeff Conaway's passing has his friends and family already missing him, but staying hopeful that he's "in a better place."
As RadarOnline.com was first to report the 60-year-old actor sadly died on Friday morning after he was pulled from the life-support that sustained him after he'd slipped into a coma.
Conaway's first wife, Rona Newton John, (also his Grease co-star Olivia Newton John's sister) told RadarOnline.com she was not with him in the hospital the moment he passed but had been there for the last couple weeks supporting him.
Article continues below advertisement
"I was not there today...but I've been there for the last two weeks. The whole thing is very sad," Rona said.
"I know that down the road the family might do some kind of memorial. He's probably in a better place."
Grease's leading man, John Travolta, spoke out on his co-star in a statement saying he was a "wonderful and decent man and we will miss him."
Travolta went on to say: "My heartfelt thoughts are with his family and loved ones at this very difficult time."
Conaway's heartbroken Taxi co-star, Marilu Henner, told RadarOnline.com: "I can't believe he has gone...I really thought he was going to pull through.
"When I saw him in hospital just a few days ago he looked so handsome — the best he has been in several years — and there were signs he knew we were present, too."
Henner, 59, was emotional as she expressed her grief in losing Conaway.
"I feel like I have lost a brother. Jeff and I were very close and we always made a point of contacting one another during the holidays," Henner said.
Article continues below advertisement
"My two sons feel like they have lost an uncle and even through all his struggles Jeff could always smile and make others laugh too – I will really miss him."
Didi Conn, another Grease co-star was too shaken up to speak to us, but her husband David Shire said, "Didi is upset and devastated by Jeff's passing. He will be missed.
"She cannot even talk on the phone right now."
Dr. Drew Pinskey spoke out on his Twitter account: "I'm saddened to report he has succumbed to his addiciton, thus far we have no evidence of an intentional overdose.
"Looked like he might pull through last weekend, but unfortunately that was not to be. Please continue to send your well wishes and prayers..."
Actress Eva Longoria twittered as well, remembering the fallen actor.
"My fav Grease quote 'a hickey from Kinecky is like a hallmark card!'" Longoria wrote.
Even those seemingly out of Conaway's demographic mourned his loss. Miley Cyrus tweeted, "RIP Jeff Conaway. I'll see you in another life."
Article continues below advertisement
Conaway's personal life was one marked by strife, broken relationships and unsteady work as he admittedly battled the demons of drug addiction — most notably cocaine, alcohol and painkillers.
Conaway appeared in VH1's Celebrity Fit Club but was forced to leave and enter rehab – and in early 2008 he appeared on VH1's reality series Celebrity Rehab with Dr Drew.
And on May 11, 2011, his girlfriend Vikki Lizzi found him unconscious and slumped over from a drug overdose at an Encino, Calif. apartment.