Exclusive
EXCLUSIVE: Jeff Conaway's Ex-Fiancée Was Barred From Bedside During Final Moments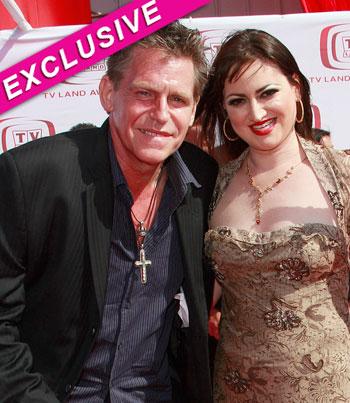 RadarOnline.com Staff Reporter
Jeff Conaway's former fiancée Vikki Spinoza was not with the actor when he passed-away Friday, RadarOnline.com has learned.
Spinoza, commonly known as Vikki Lizzi, had gotten embroiled in a feud with the actor's family and was fighting for them not to take him off life support.
But those pleas fell on deaf ears and she was not allowed access to the 60-year-old during his final moments.
Article continues below advertisement
Conaway's sister Michelle told RadarOnline.com: "She was not present. Jeff was surrounded by his immediate family and it was very peaceful.
"We had held a small service with a pastor before he passed away which was very beautiful, my brother was surrounded by a lot of love.
"This is a very difficult time for us because we have lost somebody special."
Conaway was with his two sisters Michelle and Carla, second wife Keri, his nephew Lance and niece Rhona when he died around 10.30am this morning.
RadarOnline.com previously reported how the family took out a court order to ban Spinoza from going to the Los Angeles area hospital where the former Taxi star was being treated.
Her publicist clamed that Spinoza desperately wanted to be with her former lover and that she still held power of attorney over his estate.
Conaway and his former girlfriiend had a roller-coaster relationship in recent years. He accused her, in court documents, of injecting him with painkillers before orchestrating a police bust at the Los Angeles home they previously shared.
Article continues below advertisement
Meanwhile, Spinoza claimed that Conaway punched her in the face while she was driving and threatened to kill her.
A source close to Spinoza told RadarOnline.com: "She believed he would want her beside him when he passed away whether the family liked it or not.
"Vikki was placed in a terrible position because Jeff was gravely ill and despite of everything she wanted to do the right thing."
Conaway's manager Kathryn Boole told RadarOnline.com: "Jeff will be greatly missed – he was a true artist and very intelligent and sensitive human being – we have been receiving messages of support and love from around the world today."