Comatose Jeff Conaway In Tug-Of-War Battle Between Family And Ex-Galpal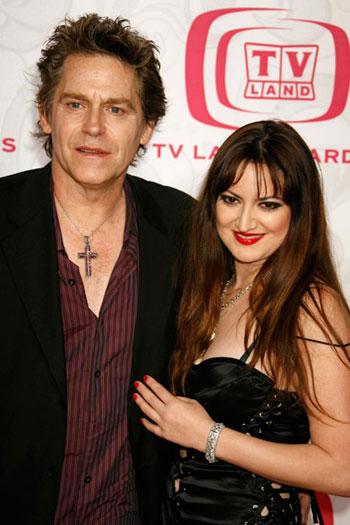 RadarOnline.com Staff Reporter
As he fights for his life in a California hospital, Grease star Jeff Conaway is at the center of a 'tug-of-love' battle between his family and former girlfriend.
RadarOnline.com has learned that Conaway's family has filed a restraining order against ex-galpal Vikki Lizzi to keep her away from his bedside at the Encino hospital where he was admitted after an apparent suicide attempt.
Article continues below advertisement
Conaway's manager, Phil Brock, told RadarOnline Wednesday that Conaway may never recover. He's been in a coma since May 11, when a friend found him unconscious on the floor of his Encino house. The actor, who also appeared on the sitcom Taxi for four years, reportedly swallowed a large number of pain killers.
Since then, Conaway's former longtime girlfriend has tried to see him at the hospital – but Conaway's lawyer, ex-wife and sister have put the kibosh on the visits.
"Viki was with Jeff last night when his lawyer told her that his ex-wife Keri, with the backing of his sister Michele, filed a restraining order," a source close to the situation said. "She was pretty shocked because she still has power of attorney over his estate, and she still wants to visit Jeff."
RadarOnline.com has learned that Conaway, who struggles with a near-lifelong drug addiction, was staying with another man when he od'ed. Lizzi has told friends she suspects that he may have supplied Conaway with drugs.
Article continues below advertisement
Conaway and his ex have had a roller-coaster relationship in recent years. He accused her during a court case of injecting him with painkillers before orchestrating a police bust at the Los Angeles home they previously shared. Lizzi claimed that he punched her in the face while she was driving and threatened to kill her.
"Despite all their problems, Lizzi would want to be with Jeff if he was about to pass away," the source added. "She believes he would want that also whether the family like it or not. She is in a terrible position because nobody knows if he is going to make it this time."