Macho Man Randy Savage Dies In Car Accident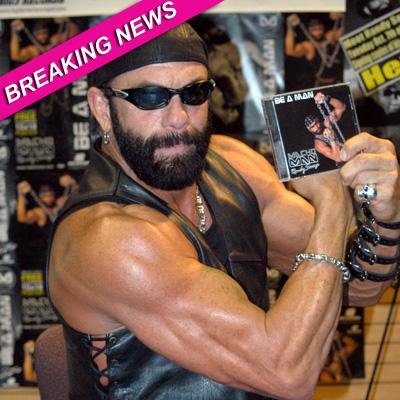 Pro wrestling icon Macho Man Randy Savage died at 58 on Friday after a car accident in his hometown of Tampa, Florida.
Savage, whose real name was Randy Poffo, was driving in his 2009 Jeep Wrangler when he skipped a median and careened into a tree at 9:25 am ET on Friday, according to the Florida Highway Patrol.
He was taken to Largo Medical Center, where he subsequently died, police said. His wife Barbara, who was also in the car, survived with minor injuries.
Article continues below advertisement
The accident was not alcohol-related, police said, adding Savage "may have suffered a medical event; however, this cannot be confirmed until an autopsy is performed."
The three-time WWE champion, who entered arenas to Pomp and Circumstance, wowed audiences for years with his "Ooooh Yeaah" catchphrase and his finishing move, a flying elbow drop off the top rope.
In the ring, his battles with Hulk Hogan, Ric Flair and Scott "Razor Ramon" Hall earned him a legacy as one of the sport's most-skilled in-ring workers; his showdown at 1987's Wrestlemania III against Ricky "The Dragon" Steamboat is often hailed by wrestling fans as the greatest match of all-time.
Out of the ring, he appeared in ads for the Slim Jim company with the line, "Snap into a Slim Jim!" as well as nabbing a high-profile role in 2002's Spiderman.
Savage had been estranged from the WWE since the mid-90s due to a rumored rift with promoter Vince McMahon. That relationship looked to be thawing out in recent years, as the company released a DVD of his best matches, as well as set of action figures in his likeness.
Article continues below advertisement
His ex-wife, and former wrestling valet, "Miss Elizabeth" Hulette died in 2003 after a drug overdose.
His pro wrestling colleague Wayne Farris, who wrestled as the Honky Tonk Man, took to Twitter Friday to remember his fallen peer.
"Our thoughts and prayers go out to Lanny Poffo and his family. Macho Man Randy Savage sadly died today," wrote Farris. "One of the all time greats. Such sad news fans. We are lost for words. One of the greatest of all time."