BREAKING NEWS: 'Teach Me How To Dougie' Singer M Bone Dead At 22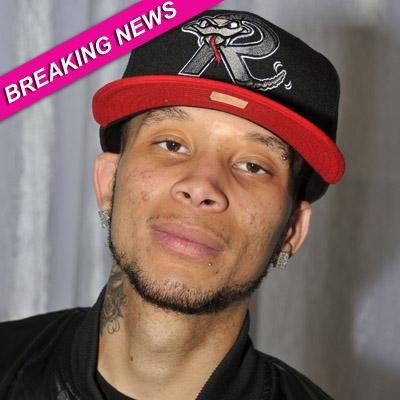 Montae Talbert, a.k.a. M Bone from the group Cali Swag District, is dead at the age of 22, RadarOnline.com has confirmed.
At this time, police will not provide details on how he died, but there is speculation that a man who was shot and killed in front of a liquor store in L.A.'s Inglewood neighborhood around 11:30pm Sunday is in fact Talbert.
Authorities say the victim was in one car when someone fired two shots from another car.
Article continues below advertisement
Fueling the speculation, on Monday, Talbert's bandmate Smoove tweeted: "Ma life changed drastically in the. Blink of an eye rip mbone."
More memorials for the Southern California native poured across the social networking micro-blog early Monday.
One user wrote, "Rest In Paradise Montae Talbert. you gonna be missed bro. inglewood aint gonna be tha same witout u," while another tweeted, "Im sooo upset n hurt Rest in Peace ..Montae Talbert. .now whoz gona teach me how to.doughie."