Weiner In More Hot Water — Police Question Underage Girl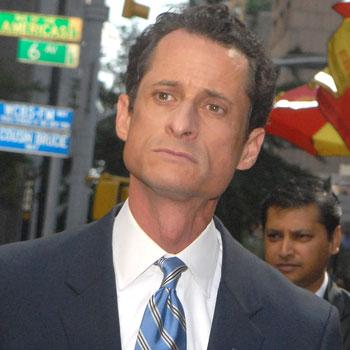 Radar Staff Reporter
Weinergate may have just crossed the line.
Police questioned a 17-year-old girl on Friday to ask her about her online communications with Representative Anthony Weiner, who has admitted that he had "inappropriate" relationships with at least six women, but said he thought all of them were over 18.
Two officers from the New Castle County Police Department went to the home of the high school junior at 4:30 p.m. local time to question the girl and her mother, according to FoxNews.com. A third officer arrived a short time later.
Article continues below advertisement
"I'm doing OK," the girl reportedly said.
The police officers left the house after about 30 minutes and were followed by the girl and her mother, who left in their own car. It was not clear if the girl and her mother were going to continue the conversation at another location.
The girl allegedly followed Congressman Weiner on Twitter after seeing him speak during a school trip to Washington DC on April 1. A source said Weiner began following her on Twitter and sent her a direct-message on April 13, but the details of their communication have not been released.
Weiner apologized for lying about sending a picture via Twitter of his bulging underwear to a 21-year-old student. He admitted to the multiple virtual affairs but refused to resign.
Weiner's wife, Huma Abedin, a staffer of Hillary Clinton's, is reportedly pregnant with the couple's first child.
As RadarOnline.com previously reported, a fifth woman, Traci Nobles, has been revealed as having had sexual communication with the digital Don Juan.