Exclusive
Amber Portwood Went Through Gary Shirley's iPhone -- Outraged At Messages From Other Women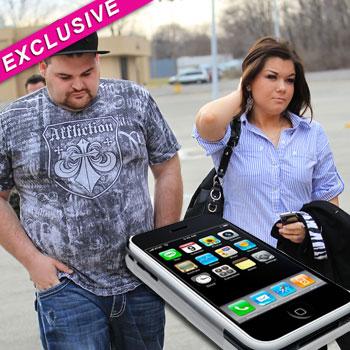 RadarOnline.com Staff Reporter
Hell hath no fury like a woman scorned!
Teen Mom star Gary Shirley was the target of baby mama Amber Portwood's fury last week after she found photos and messages from other women in his cell phone, RadarOnline.com has exclusively learned.
"Gary thought he lost his iPhone last week but he'd actually left it at Amber's house," a source close to the situation told us.
Article continues below advertisement
"Amber managed to crack his password and went through his phone. She found a bunch of messages from other girls and even pictures that girls had sent him!"
As RadarOnline.com first reported, Gary tweeted about his lost phone last week, using a gay slur which he later apologized for.
"So p***ed lost my phone today so got A. find it or B. get a new one or C. activate the gay ass droid...ughh sorry for any droid lovers," Gary tweeted during the early morning hours of June 8.
"The word Gay is used with several meanings i did not use it to describe a person, but an object. so don't take it out of context... but i do apologize to anyone i offended. i won't use that word again...i have no problem with a person sexuality."
But an apology wouldn't cut it for Amber when it came to what she found on his cell phone.
"Amber went ballistic and confronted Gary about it," the source said.
Article continues below advertisement
"Then she smashed his iPhone to pieces so he still had to end up getting a new phone!"
Amber's recent suicide attempt comes on the heels of this showdown between lovers — with some reports citing cheating as the reason for her actions.
"Never cheated on Amber.. She may have thought I did, but haven't. I will always love and respect her even if we aren't together," Gary wrote Tuesday afternoon, but later removed the Tweet.