Who's The Daddy? Rohan Marley Tweets Lauryn Hill's Baby Isn't His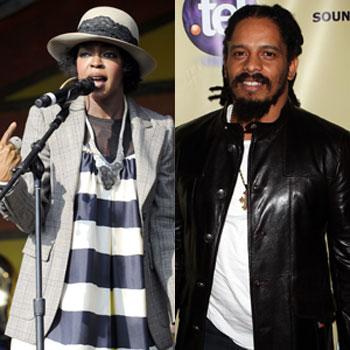 Lauryn Hill's five time baby daddy, Rohan Marley, has taken to Twitter to hint that he is not the father of her sixth child.
As RadarOnline.com first revealed, the former Fugees star is expecting another baby.
But if Marley's social networking page is anything to go by, he isn't the father, reports The Houston Chronicle.
In an online exchange with a reporter - which has since been removed from his Twitter feed - Marley addressed the baby news.
Article continues below advertisement
"2 things," he wrote. "I'm not married and I don't have anyone expecting anything."
The writer then responded to him asking; "So we are clear. 1.) You're not married to your ex-wife or Lauryn, and 2.) She isn't preggo w/your child, but someone else's?"
Marley, son of the legendary reggae artist Bob Marley, posted a short answer; "That is correct until I say out of my mouth to the contrary."
Hill announced her pregnancy at a concert in Detroit, where she was sporting a significant bump under her baggy top.