Exclusive
Exclusive: Mariah Carey Home With Twins - DCFS To Visit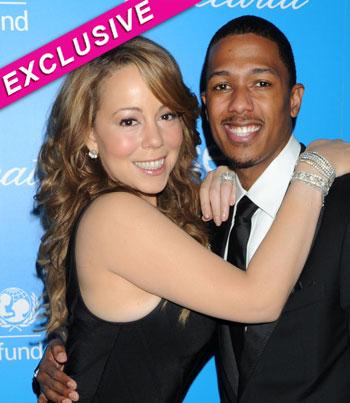 Songbird Mariah Carey finally got to take her newborn twins, Moroccan and Monroe, home from the hospital Sunday, RadarOnline.com has exclusively learned.
Mariah and the preemie twins were released from Cedars Sinai Medical Center Saturday, an insider told RadarOnline.com.
"It was very low key, but the family was surrounded by security from the hospital and personal bodyguards," the source said. "Nick was very happy to finally have his wife and babies at home."
Article continues below advertisement
Carey and Cannon, however, are still dealing with the aftermaths of an anonymous complaint to Los Angeles child protective services about drug and alcohol use near the babies at the hospital.
The investigation was prompted by a misunderstanding that, Nick told CNN last week, could have occurred when someone might have overheard a nurse suggesting to Mariah: "If you drink Guinness ... the yeast improves breast-feeding."