Mariah Carey & Nick Cannon Renew Vows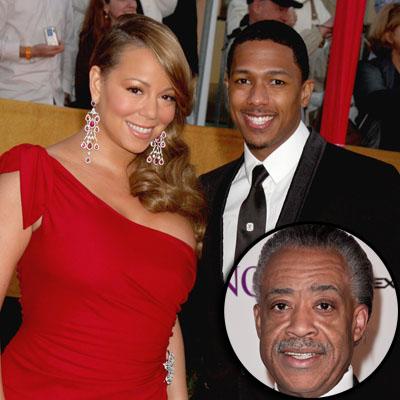 By RadarOnline.com Staff
Mariah Carey and Nick Cannon on Sunday renewed their vows in a Los Angeles hospital, just a day after the Grammy-winning singer delivered twins.
The Vision of Love singer, 42, had a boy and a girl -- with hubby Cannon, who tweeted: "We just had a wedding in the hospital!"
The Rev. Al Sharpton presided over the ceremony.
"Mariah looks great, and the babies are beautiful," Sharpton, 56, told US. "I am so moved by the sincere spiritual commitment of Mariah and Nick. They have not let success separate them from God."
Article continues below advertisement
"I am so proud."
The magazine reported the newborns have not yet been named.
Regarding the couple's renewal of their vows, Sharpton released this statement to RadarOnline.com on Monday:
"I was very moved by Mariah and Nick's commitment to want their babies prayed over in their first 24-hours of their life and continue their annual tradition of renewing their marriage vows.
"In a time where so many entertainment figures become captives of their success, their commitment to their spiritual life and wanting their beautiful twins born in that atmosphere is exemplary and worthy of admiration. I will say that Mariah looks amazingly radiant and beautiful a day after delivering twins and the babies are simply a gift from God. I am very proud of Nick and Mariah."