Exclusive
Alcohol, Drugs Allegations Against Mariah Carey, Nick Cannon Still Being Probed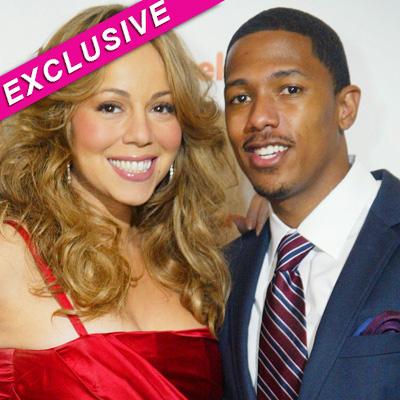 Officials with the Los Angeles Department of Children and Family Services are continuing to investigate allegations of alcohol and drug use against Mariah Carey and Nick Cannon shortly after the birth of their twins.
"The case will probably remain open for the next week, out abundance of caution," a source with knowledge of the situation tells RadarOnline.com.
"There has been absolutely no findings that either Mariah or Nick were doing anything illegal, or that could place the twins in danger.
Article continues below advertisement
"Unfortunately Nick was extremely angry when DCFS officials attempted to interview Mariah, which just escalated the situation. His anger didn't help the situation.
"Under California law, anytime there is any allegation made involving the welfare and safety of a child, DCFS is required to investigate. Mariah was extremely cooperative with DCFS and answered all the questions. Mariah understood why Nick was upset. He was just trying to protect her, and the twins."
Mariah gave birth to twins Monroe and Moroccan on April 30, the couple's third anniversary.
Cannon himself went public about the investigation during an interview with CNN's Piers Morgan.
He said he was approached shortly after the births by an official from DCFS over concerns about alcohol and drug use involving the couple and their babies.
"Child Protective Services were called with allegations that there was some drinking and drugs. and all that going on while in the hospital," Cannon told Morgan.
Article continues below advertisement
The misunderstanding Nick revealed, could have occurred when someone might have overheard a nurse suggesting to Mariah "that if you drink Guinness ... the yeast improves breast-feeding. I don't know if someone overheard that, but then they were saying that my wife was drinking beer and all this stuff.
"When I spoke to the person from the Child Protective Services, I was like, 'This is ridiculous.' Even to have to deal with that, even my wife in the state she's in, and we're in the hospital, and to even have to think of someone possibly wanting to investigate your children," Cannon said, still in disbelief about the situation.