Exclusive
Paris Hilton's Assistant Insists 'She's A Wonderful Person'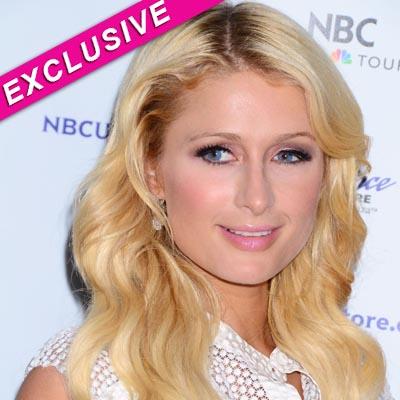 By Cara Sprunk
Star Magazine
Exclusive Interview
Paris Hilton cancelled a slew of media appearances following a contentious stint on The View where the hosts criticized her intentions for doing her new show, The World According to Paris, but her assistant (who appears on the show), Lexie Dreyfus, is coming to her defense.
"She was being real," Lexie explained to RadarOnline.com. "That is who she is. She's being real. Don't bust her butt for really being real. Wouldn't you say it sucked if you had to do community service at 8 in the morning? Even if you had to do it if you did something wrong?"
Article continues below advertisement
Lexie, a family friend of the Hilton's who sandwiched managing Paris' busy schedule between a career writing adult entertainment screenplays and recording an album she says sounds like "Adele meets Amy Winehouse," gushed about her experience with P (her affectionate nickname for her boss), explaining what a fan she is of the socialite.
"I actually consider her a really good friend of mine and I think she's a wonderful person," Lexie says. "I think she's so kind and sweet and I think she has a sense of humor that most people don't really get but at the end of the day she's funny."
Additionally, Lexie praised the 30-year-old's skills with her boyfriend, Cy Waits', 7-year-old daughter.
"She really is very good with children. She gets to have that maternal side come out in her and help with the little girl." And the feeling is mutual. "She loves Paris, oh my god she loves Paris. Wouldn't you if you were a 7-year-old girl?" Lexie shared of the relationship, which includes Paris taking Cy's daughter, Shea, shopping and dressing her up in makeup.
Article continues below advertisement
As for Paris' relationship with Cy, Lexie says things are still fantastic between the couple.
"They're happy. They're in love. She loves him, he loves her. They haven't been fighting or anything," Lexie explained. "They're totally all good. I think Cy's good for her. He's very chilled out, down to earth. He doesn't really like going to clubs or parties. She'll stay home more because she wants to be with him."