Exclusive
Jury Given Barron Hilton Financial Records To Decide Punitive Damages In DUI Case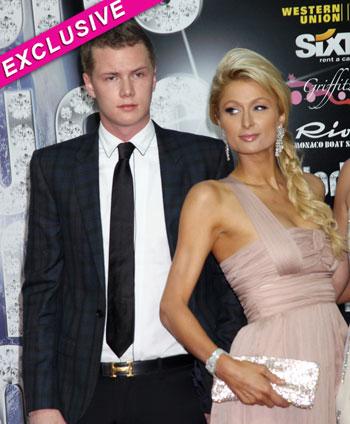 by RadarOnline.com Staff
Two days after Barron Hilton's auto insurance company was ordered to pay $4.6 million dollars to a man that Paris' younger brother hit while drunk, a jury has been given access to Hilton's financial records, RadarOnline.com is exclusively reporting.
Hilton was sued by Fernando Telez, a former gas station worker, who was hit by Hilton's car just moments before the hotel heir was arrested for a DUI in 2008.
Article continues below advertisement
The jury is now deliberating as to whether or not Barron should pay any punitive damages to Telez, which he would be responsible for out of his own pocket.
Under California law, juries are given access to a defendant's financial records to consider punitive damages.
The jury voted 9-3 for the staggering $4.6 million dollar verdict for compensatory damages. The jury deliberated two days before coming back late Tuesday with that verdict.
Telez claimed be broke his back and has been unable to find work since the accident. However, during the trial, it was revealed that Telez continued to work for a month after the incident, and didn't seek any medical attention the day of the accident.
It was also revealed that Telez's then-boss asked him at the time if he wanted to file for workers compensation, and he said no.
Hilton, now 21, later plead no contest to the DUI charge and to being in possession of a fake ID. He was placed on three years probation, fined $2,000, and ordered to take alcohol education classes, which he has successfully completed.