Teen Mom's Gary Shirley Gets Hardship Driver's License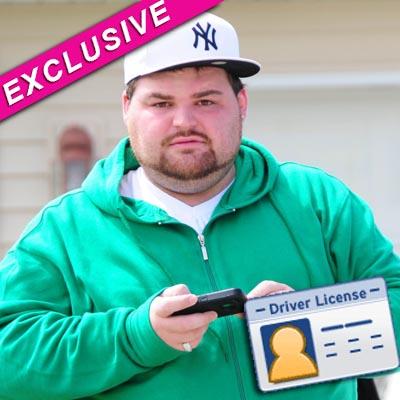 By Amber Goodhand - Radar Staff Reporter
Teen Mom star Gary Shirley is back behind the wheel.
The 24-year-old father appeared in the Anderson County Circuit courthouse Thursday morning where a judge granted him a hardship driver's license that will allow him to be able to drive again, RadarOnline.com has learned exclusively.
Gary had his driver's license suspended last November after receiving a seatbelt violation and driving while uninsured.
Article continues below advertisement
But that didn't stop Gary from driving and he was arrested on May 24, 2011 on a Class A misdemeanor for driving with a suspended license.
"The judge's signed order now has to be approved by the Anderson DMV, which is expected to happen within the next week or so," Gary's attorney, Jeff Lockwood, told RadarOnline.com.
"Once approved, he can only drive in the course of his employment and to make sure things pertaining to Leah are taken care of."