Exclusive
Britney Spears' Conservatorship Will Remain In Place At Least Through This Year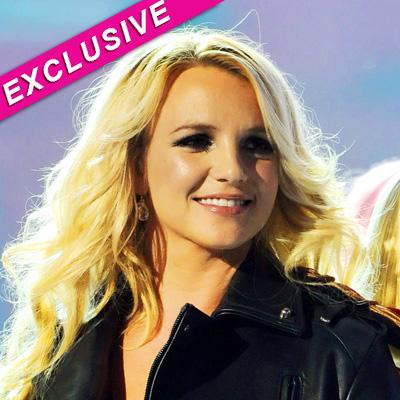 Britney Spears began her Femme Fatale tour in Sacramento on Thursday, and just like her last tour in 2009, the pop star remains under conservatorship, and RadarOnline.com has exclusively learned that won't change this year.
Britney's father Jamie has conservatorship over his daughter and her business affairs.The conservatorship has been in place since 2008 after several very public meltdowns which resulted in Britney being placed on an involuntary psychiatric hold.
Article continues below advertisement
A source close to the situation tells RadarOnline.com exclusively: "The conservatorship won't be ending this year because everything is going well.
"Britney is on tour again, which she truly loves. This would be the worst time to make a change, while she is on the road, and is in unfamiliar surroundings.
"The US leg of the tour goes through mid-August. It's expected that a second leg will be announced in the next several weeks which would take the tour to Europe, and perhaps even Japan.
"Britney is very comfortable with having the conservatorship in place. Is it ideal? No, but she now knows how fragile her mental health is, and that her dad Jamie, truly only wants what is best for his little girl.
"Do they fight? Absolutely! However, there is a lot of love there. Britney is very much in love with her boyfriend, Jason, and her sons will be with her on tour as well."
It's anticipated that a European leg of the tour would last no more than 60 days, but the presiding judge handling the conservatorship would have to ultimately sign off still before Britney could commit it.
MORE ON:
Celebrity Justice
Article continues below advertisement
"Whenever any business decision is made, including tours, the judge ultimately has the final say so, and Jamie wouldn't have it any other way," the source tells RadarOnline.com.
"All of these rulings remain sealed, but it's very important to Jamie that everything Britney does is very transparent for purposes of the conservatorship. Britney begs her father to let her go out on the road though, she truly loves it.
"There is just no reason for the conservatorship to end this year. The worst thing that could happen is that it ends, and Britney reverts back to her old ways, that would truly gut Jamie.
"The conservatorship will end when Britney is ready. She is making progress, this is the second tour that she has done in the past three years. These tours wouldn't have happened if Jamie hadn't stepped in and taken control of his daughter's life.