VIDEO: Congressman Anthony Weiner Growing Increasingly Frustrated By 'Weinergate' Questions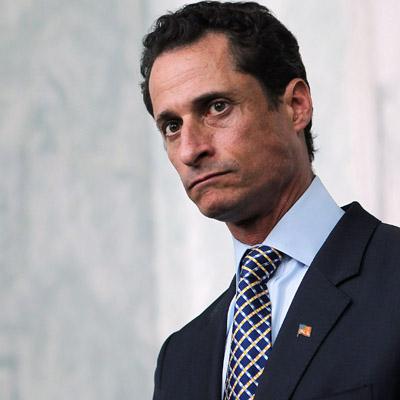 New York Congressman Anthony Weiner is growing increasingly frustrated and even testy over questions relating to his recent Twitter scandal.
Weiner hit the headlines this week after a photo of a man's bulging crotch, clad in grey brief underwear, was posted on his official Twitter account addressed to Gennette Cordova, a college student from Seattle.
EXCLUSIVE PHOTOS: Gov. Mark Sanford & Mistress In Thong Bikini
Article continues below advertisement
Adding fuel to the rumor fire Weiner evaded reporters questions on Tuesday about why he hadn't reported the alleged hacking incident to law enforcement.
"I'm going to have to ask that we follow some rules here and one of those being you ask the questions and I answer the questions, does that seem reasonable?" Weiner snapped in response to CNN reporter Ted Barrett who pressed him to simply answer if he had sent the lewd picture to Cordova.
"You do the questions and I do the answers and this jackass interrupts me, how about that as the new rule of the game?"
Watch the video on RadarOnline.com
Weiner has said in statements that his Twitter account was hacked, but law enforcement hasn't been contacted about the alleged hacking.
On Monday, Weiner's office announced that the New York Democrat had hired a lawyer to investigate the incident, but when RadarOnline.com inquired who the lawyer was, a spokesperson was unable to provide a name.
Article continues below advertisement
Weiner has responded that the scandal is "a distraction."
Meanwhile, Cordova told the New York Daily News: "I have never met Congressman Weiner, though I am a fan. I've never been to New York or to D.C."
Weiner is married to Secretary of State Hillary Clinton's aide, Huma Abedin.
The couple were married last year, and former President Bill Clinton was their wedding officiant.
RELATED STORIES:
More Questions Than Answers When It Comes To 'Weinergate' Twitter Scandal