Exclusive
Student At Center Of 'Weinergate' Twitter Scandal Busted For Under Age Drinking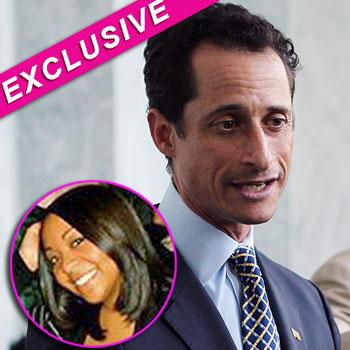 RadarOnline.com Staff Reporter
Gennette Cordova, the college student at the center of Congressman Anthony Weiner's Twitter sex-scandal has a 'bad-girl' past, RadarOnline.com can exclusively reveal.
The 21-year-old has publicly defended married Weiner after a photo of a man's bulging crotch, clad in grey briefs, appeared on Weiner's official Twitter page, addressed to Cordova.
EXCLUSIVE DOCUMENTS: Weinergate Student Busted For Under Age Drinking
Article continues below advertisement
And as the controversy continues to grow both have contended that they are victims of online pranksters who hacked into the Congressman's account.
But one fact which is not up for debate is that the Washington State College student was busted for under age drinking in the past.
RadarOnline.com has discovered that Cordova – who is only 5 ft 1 inches tall and weighs just 132 lbs - appeared before Judge Linda Portnoy at Lake Forest Park Municipal Court in Washington on September 15, 2008.
A court official told RadarOnline.com Online.com: "She was found guilty to a charge of a minor in possession of alcohol which is drinking under the age of 21.
"Her 365 day jail sentence was suspended and in total she received a fine totalling $775.50 and was placed on probation for one year.
"She successfully completed her probation but the fine is currently still out for collection."
Meanwhile, Cordova continues to defend Weiner and appears to have become agitated at the attention she has received since the scandal broke.
Article continues below advertisement
Taking to her Twitter account Wednesday to vent her frustration she wrote: "All of the people retweeting the link about the other 'young luscious girls' being followed by AW on Twitter, you should be ashamed."
Following up with: "It's so hard not to cuss out some of you losers @ing me. Really."
She also issued a statement, complaining about how she's been characterized on blogs and other web sites.
"I have seen myself labeled as the 'Femme Fatale of Weinergate,' 'Anthony Weiner's 21-year-old coed mistress' and 'the self-proclaimed girlfriend of Anthony Weiner.' ... All of this is so outlandish that I don't know whether to be p***ed off or amused, quite frankly," she said.
The online drama began last Friday when a lewd crotch shot image of a man in tight fitting briefs appeared in Weiner's Twitter stream addressed to Cordova but visible to all 40,000 of his Twitter followers.
The New York Congressman, who is married to Hilary Clinton's aide Huma Abedin, reacted angrily when he was questioned by reporters about the scandal and maintains that his Twitter account was hacked into.
Article continues below advertisement