Exclusive
Weeping Weiner: I Am Deeply Regretting What I Have Done -- I Am NOT Resigning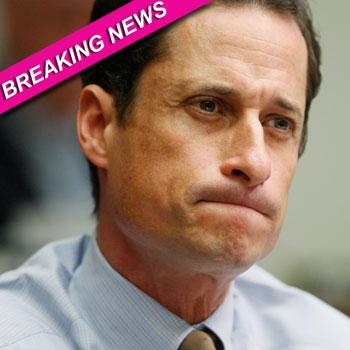 RadarOnline.com Staff Reporter
Anthony Weiner is not resigning from his job as congressman despite admitting to having multiple inappropriate relationships with "at least six women."
Choking back tears as he admitted to having sent explicit text messages, tweets and Facebook notes he said:"I'd like to take this time to clear up some of the questions and take full responsibilities for my actions."
He admitted the picture from Weinergate was one he took and sent. "The picture was of me and I sent it. I am deeply sorry this pain has caused my wife Huma."
Article continues below advertisement
"I have made terrible mistakes and I have not been honest with myself."
He said that while many of the relationships were prior to his marriage, "some sadly took place after my marriage."
"I haven't told the truth, I deeply regret that. I brought pain to people I care about the most and people who believed in me and for that I am deeply sorry. I apologize to my wife and our families."
FIRST PHOTOS: Cheating Governor Mark Sanford Caught On Beach With Argentine Mistress
"I am deeply ashamed of my terrible judgment and actions."
RadarOnline.com and Star Magazine exclusively revealed that another woman had a sexting exchange with Weiner. She provided a portion of the 200 sexually explicit messages she says she received from Weiner on Facebook.
He apparently used an unflattering Jewish sexual stereotype about oral sex when writing to the woman.
Weiner is married to Huma Abedin, who is considered one of U.S. Secretary of State Hillary Clinton's top aides. She was not at the press conference and he said "I have a loving wife," but would not state her current location.