Lady Gaga Announces Breakup With Boyfriend Luc Carl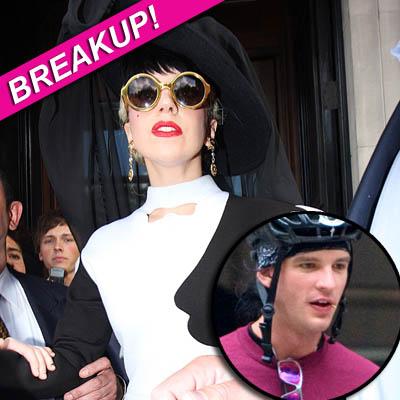 The woman with the meat dress is back on the meat market.
Yes, it's over between Lady Gaga and her boyfriend Luc Carl.
The Telephone singer told The Graham Norton Show Thursday, "I don't have a boyfriend and haven't been on any dates recently," confirming the breakup from her on-again, off-again love.
She told Rolling Stone last year of Carl, a bartender/drummer: "I've really never loved anyone like I loved him. Or like I love him. That relationship really shaped me.
Article continues below advertisement