Jacob Lusk Eliminated On American Idol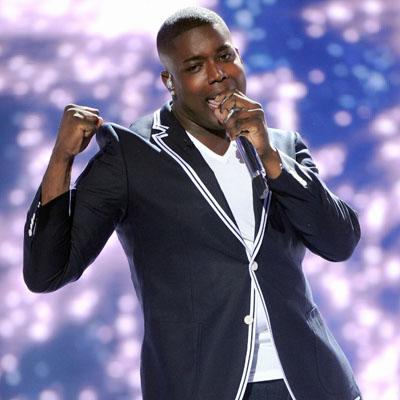 Jacob Lusk is gone from American Idol.
The Compton, California native Steven Tyler dubbed "Baby Luther," in honor of the late R&B legend Luther Vandross, was eliminated on Thursday's episode.
Lusk, 23, received the lowest votes after his performances Wednesday of Jordin Sparks and Chris Brown's duet No Air, and Nazareth and Roy Orbison's Love Hurts, failed to impress the masses.
"I got to share a little bit with America, and I think America's fallen in love with me," Lusk said after he was ousted from the show's 10th season. "Now I can go and put out that good-feeling R&B music that reminds you of Luther or those great old singers."
Article continues below advertisement