PHOTOS: Lady Gaga: 'I Have Never Had Plastic Surgery'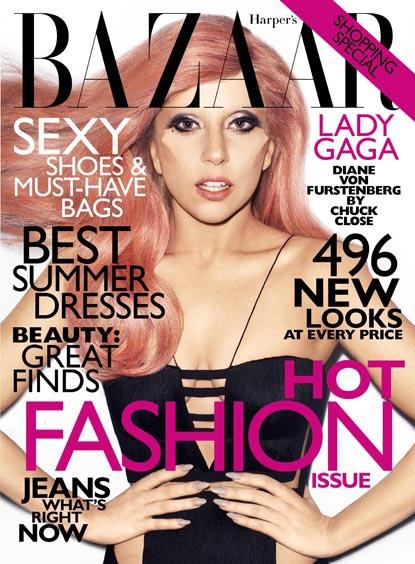 She was born this way -- and she'll stay that way.
Lady Gaga, 25, makes it clear she's not a fan of plastic surgery in May's Harper's Bazaar, telling the magazine she's thinks "promoting insecurity in the form of plastic surgery is infinitely more harmful than an artistic expression related to body modification.
"I have never had plastic surgery, and there are many pop singers who have," Gaga told the magazine. "How many models and actresses do you see on magazine covers who have brand-new faces and have had plastic surgery, while I myself have never had any plastic surgery?
Article continues below advertisement
"I am an artist, and I have the ability and the free will to choose the way the world will envision me."
In the new chat, the Just Dance singer also says she believes late designer Alexander McQueen -- who tragically killed himself at 40 last year -- has been channeling his spirit through her work since his February 2010 death.
"I think he planned the whole thing: Right after he died, I wrote Born This Way," she said. "I think he's up in heaven with fashion strings in his hands, marionetting away, planning this whole thing."
She said it was purely by coincidence that the hit single was released on February 11, 2011 -- the one-year anniversary of his death.
"When I heard that, I knew he planned the whole damn thing," Gaga said. "I didn't even write the f**king song! He did!"
The full interview with the Bad Romance singer is in May's Harper's Bazaar, which hits newsstands April 26.
RELATED STORIES: