EXCLUSIVE: Jeff Conaway's Ex Fighting To Stop Removal Of Life Support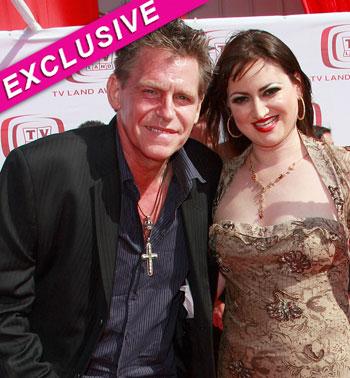 by Radar Staff
As veteran Grease star Jeff Conaway lies comatose in a Los Angeles hospital, RadarOnline.com has exclusively learned that his ex-girlfriend is fighting the family to stop them from removing him from his life support system.
A source close to Vikki Lizzi, who has dated Conaway on and off for years, said that she is taking legal action to stop the life support removal.
Lizzi apparently called her attorney who then called the hospital, who assured them they would "hold off" with the removal because Lizzi claims she has the power of attorney over Conaway.
Article continues below advertisement
"Vikki has the power of attorney and also has a living trust from 2007 that names her as a guarantor of the trust," the source told RadarOnline.com. "The hospital has assured the attorney they won't do anything until they re-read the trust."
The Conaway family had placed a restraining order against Lizzi on May 19, but that has been dropped.
According to the source: "The family only has the healthcare power of attorney."
While their relationship has always been tumultuous, Lizzi has been anguished over Conaway's recent turn for the worse.
"She has lost 7 pounds, and this has been two weeks of a nightmare.  She broke down yesterday," the source said.  "This is a horror."
The source said Vikki loves Jeff and "would never pull the plug, he is her best friend and soul mate."
RELATED STORIES: