Exclusive
Estella Warren Bails Out Of Jail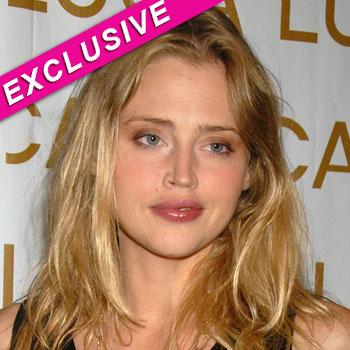 She did not get out of jail free.
Estella Warren had to pay a $100,000 bail to get out of jail, which she did about 2:30 p.m. PT on Tuesday, RadarOnline.com is exclusively reporting.
The actress, 32, was arrested late Monday night after a bizarre run-in with cops where she allegedly was driving under the influence, hit three parked cars and kept driving.
She struggled with the cops and even kicked an officer while resisting arrest That's when things got really interesting: handcuffed and in custody, Estella reportedly wiggled her way out of the cuffs and escaped through a back door of the police station. She was quickly caught by the cops.
Article continues below advertisement
Police told RadarOnline.com that Estella failed a sobriety test in the field.
She apparently lashed out at the owner of one of the cars she hit, who told RadarOnline.com "I believe she hit at least two other cars before she stopped. When I approached her she was obviously drunk and acting crazy.
"A few more residents approached her, but she started yelling and accused us of stealing things from her.
"When I told her she had to wait for the police to arrive she lashed out at me and started to 'girl-slap' me on my chest and arms."