MTV Murder: Ashton Kutcher Mum On Killing of Punk'd Coordinator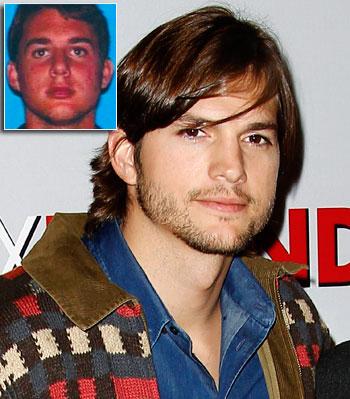 RadarOnline.com Staff Reporter
Actor/producer Ashton Kutcher has remained silent on the Mother's Day murder of the MTV employee who worked as music coordinator on his comedy show Punk'd.
Gabriel Ben-Meir, known to friends and family as Gabe, was shot "execution style" outside his apartment May 8. He died face down in a pool of his own blood on the sidewalk in front of his Los Angeles home. His body was found five hours after the 1 a.m. shooting by a man walking his dog.
Article continues below advertisement
But with Ben-Meir's friends and family devastated, and many Los Angeles residents horrified, Kutcher has so far made no comment about the homicide.
And the Twitter-happy actor, who famously beat CNN in a race to 1 million followers in 2009, hasn't tweeted anything about it.
It's not, however, the first time that murder hits close to home for GI Jane star Demi Moore's husband.
Ten years ago Kutcher's then-girlfriend, Ashley Ellerin, was brutally stabbed 35 times in her rented Hollywood home.
According to news reports at the time, Ellerin had a date scheduled with Kutcher that fateful night in February 2001, and he called her twice to discuss it but she didn't answer the phone. According to the Los Angeles Times, Kutcher told detectives at the time that he went to pick up the model-actress for a post-Grammy Awards party, but she did not answer the door. Eventually, she was found dead.
A suspect, Michael Gargiulo, finally was arrested in 2008 through DNA evidence from another crime scene. He was charged with Ellerin's murder. Ashton could be a key witness in order to establish a time of death and could be called to trial later this month.