Exclusive
Husband Of Dead Road Trip Star: 'I've Lost My Heart'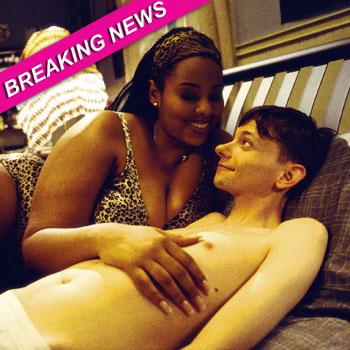 RadarOnline.com Staff Reporter
The husband of plus-size model and Road Trip star Mia Amber Davis has told RadarOnline: "I've lost my heart now Mia has gone."
Davis, 36, passed away in Los Angeles hospital on Tuesday at 11 am PT after having knee surgery the previous day.
Her husband, stand-up comic Mike Yard, was in New York when his wife unexpectedly died.
He told RadarOnline.com: "They are going to have an autopsy into the exact cause of her death. The doctors think that it might have been a blood clot.
Article continues below advertisement
"Mia had minor surgery the day before, but when she got home she complained that she was feeling dizzy and sick.
"She was taken to hospital the following morning before she passed away; her cousin called me in New York and I could not believe the news.
"Mia was a wonderful person. She used to give her food away to the homeless after I took her to a restaurant.
"She did a lot to promote plus-size women through her work, and she will be missed by a lot of people.
"Mia was working on the television show Divorce Court while I was back in New York. We were married for three years but had been together for 13. I do not know what I am going to do without her."
Davis -- who was six feet tall -- was best known for her part in the movie Road Trip where she played the large woman who seduced one of the skinny characters.
RELATED STORIES: