Exclusive
Arnold Schwarzenegger's Deception 'Will Have A Lifelong Impact On Maria,' Says Gloria Allred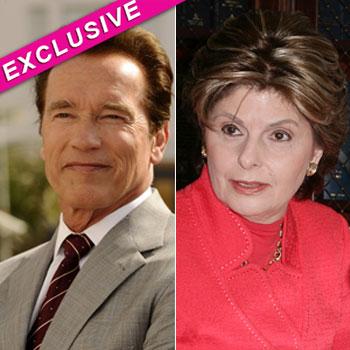 Gloria Allred has harsh words for former California governor Arnold Schwarzenegger.
Following the revelation that he fathered a child out of wedlock with a former member of his household staff, Allred spoke with RadarOnline.com exclusively.
"He has hurt his wife and his other children by cheating on his wife and then reportedly withholding that important information from her for ten years. He was living a lie at the expense of his family.
Article continues below advertisement
"He had a double life and he was deceiving those in his family who loved, trusted and cared about him," the powerhouse attorney added.
"It was a selfish, thoughtless deception and one of the worst things that a husband can do to his family. The consequences of his betrayal will have a lifelong impact on Maria and his children."
As RadarOnline.com has been reporting, Schwarzenegger has gone public that he fathered a child with a member of his household staff 10 years ago. He says that he informed his wife Maria Shriver of the child's existence after leaving office as governor in January.
Allred says that Schwarzeneger's legacy as governor is now forever tainted.
"In seeking the Governorship, he asked Californians to trust him. Millions of Californians did so for many years, yet while he was seeking their trust, he was also betraying them with the lie that he was living.
"This lie will have a negative and long lasting impact on his legacy. I wish the best for his family, including his newly-acknowledged child and her mother, who were also victims of Arnold.
Article continues below advertisement
"I hope that Maria makes Arnold fully accountable in their divorce if there is one and I hope that the mother of his child will make sure that Arnold guarantees that the child's financial future is secure as well," Allred said.
Allred represented a stunt woman that accused Arnold of groping her on the set of a movie. The lawsuit against Arnold filed on behalf of her client, was dismissed several years ago.