Arnold Schwarzenegger 'Not Willing To Commit' To Any Movies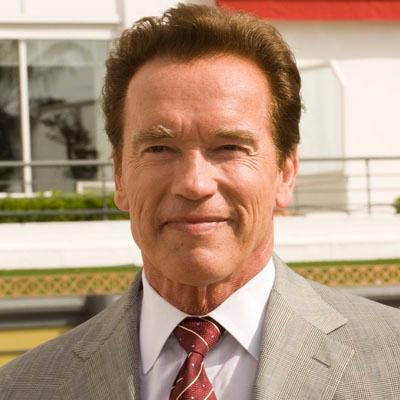 Arnold Schwarzenegger's governorship is over, and the same can likely be said for his marriage: Now, his movie career is on hold.
"Gov. Schwarzenegger is focusing on personal matters and is not willing to commit to any production schedules or timelines," his office said in a statement Thursday, as he told his talent agency to postpone all current and future show business plans.
Article continues below advertisement
The Terminator star issued the statement in the wake of the week's past events, as he'd admitted Monday to fathering a child out-of-wedlock, and RadarOnline.com and Star magazine's joint investigation subsequently revealed the mystery mother to be Mildred Patricia Baena, his 50-year-old ex-housekeeper.
Schwarzenegger looked to be headed back to the silver screen in the weeks prior to the announcement of his separation to Shriver, and his subsequent revelation of an illegitimate child.
After wrapping up his two-term stint as California governor earlier this year, his plans were said to include a return to acting, as iMDb had listed two films he's involved with currently in the pre-production phase: The Last Stand and Cry Macho.
Last week, producers bid heavily on a package that included the right to two sequels to the Terminator, which he was reportedly involved in (Annapura Pictures' Megan Ellison won).