Estranged Husband Of Arnold's Mistress Thought The Child Was His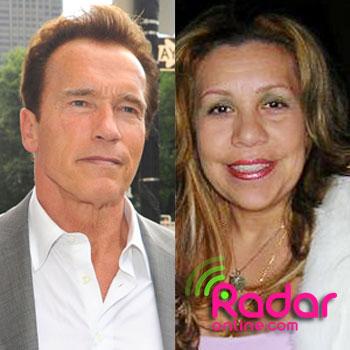 Radar Reporter
Arnold Schwarzenegger is the father of Mildred Baena's youngest child, but according to the maid's estranged husband, Rogelio Baena, he thought he was the boy's father!
Mildred "Patty" Baena gave birth to a son with Schwarzenegger in 1997, and was married to Rogelio at the time. Now he's claiming he just found out last week that the boy isn't his.
Rogelio told Entertainment Tonight that he thought he was the biological father and calls the situation a "betrayal" and says, "Arnold Schwarzenegger for me, was my hero... Maria is destroyed."
Article continues below advertisement
As RadarOnline.com previously reported, Rogelio is listed on the child's birth certificate as the father, but in Mildred's 2008 divorce filing she states that the couple had no children together.
Mildred filed the divorce papers nearly three years ago and Rogelio has yet to file a legal response. The divorce has never been finalized.
But Rogelio says he'd like to tell the boy, "I am your father. That's all."