Exclusive
Secret DNA Test Proved Arnold Was Father Of Maid's Son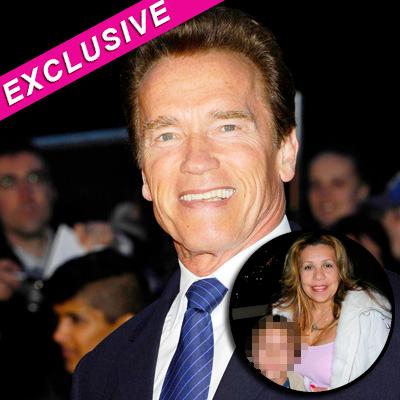 DNA tests (unlike politicians) don't lie.
Arnold Schwarzenegger's now-infamous housekeeper Mildred "Patty" Baena proved her boss was the father of her son by arranging a secret DNA test, RadarOnline.com has learned exclusively in a joint investigation with Star magazine.
That's the word from a close friend of Baena, shedding light on the murky situation of who knew what and when they knew it.
Article continues below advertisement
Arnold offered few details when the scandal broke, but now RadarOnline.com and Star have learned that Mildred wanted a DNA test conducted when her son was a toddler.
The Governator, desperately trying to keep his love child a secret, was in a tough spot and gave in to Mildred's demand, says her pal.
RadarOnline.com and Star magazine broke the story that Mildred is the mother of Arnold's love child and now we've learned that she wanted definitive proof.
"Arnold knew all along that (the boy) was his child," the source said. "But Mildred insisted on a DNA test – and it proved that Arnold was the father."
Arnold made secret payments to Mildred, according to her friend.
Now, Maria Shriver has hired famed Los Angeles divorce attorney Laura Wasser and all of Arnold and Mildred's secrets are spilling out.
RELATED STORIES: