Arnold's Maid Cleans Up, Disappears & Hires A Lawyer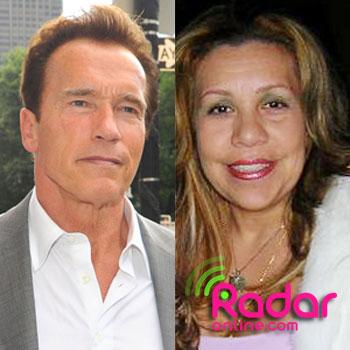 The housekeeper at the center of the Arnold Schwarzenegger love child scandal has cleaned up, disappeared and hired a lawyer!
Mildred "Patty" Baena is the mother of Arnold's 13-year-old son and since the scandal broke she has not been seen.
What's more RadarOnline.com has learned exclusively that she hired a lawyer to fight unflattering reports about her.
How did we learn? She didn't like what we wrote so her new attorney sent us a letter!
Article continues below advertisement
Baena, 50, retained the firm of Jacobson, Russell, Saltz & Fingerman of Los Angeles. So who is paying the bill for the large firm? People in Arnold's camp aren't saying.
Schwarzenegger, 63, and Shriver, 55, announced they were separating on May 9, and just one week later he admitted on May 16 that he'd fathered a child out of wedlock.
RadarOnline.com, in a joint investigation with Star magazine, was first to reveal Baena is the mother of his child.