Exclusive
Maria Shriver Hires Private Detective For Divorce With Arnold Schwarzenegger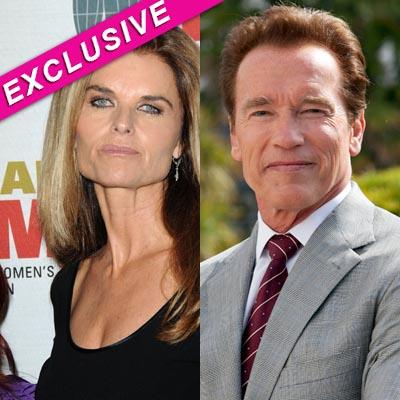 Article continues below advertisement
As RadarOnline.com reported previously, Shriver has hired famed L.A. divorce attorney Laura Wasser to handle her multi-million dollar break-up from the multi-million dollar action hero.
Shriver wants to know exactly what Schwarzenegger is worth, a source close to the case said.
"Maria is leaving no stone unturned and she has authorized a private detective to gather personal and business information about Arnold," the insider dished to RadarOnline.com.
"Maria needs and wants to know exactly what she is dealing with.
"The investigator will likely like into the claims that he fathered multiple children, outside their marriage. Maria has heard the rumors and she wants to find out one way or another, if those claims are true."
The investigator will also sift through the secret money trail the 63-year-old True Lies star orchestrated to funnel to housekeeper Mildred Baena, 50, the mother of his secret son, now 13.
Article continues below advertisement
"Maria wants to know exactly how much money Patty received from Arnold... she wants to know everything, period," the insider said.
Until this move, it had been suggested that Shriver, 55, hadn't yet decided yet if she wanted to end the pair's turbulent 25-year union due to her strong religious faith.
The Catholic Church does not accept divorce.
But RadarOnline.com has been told Shriver recently arrived at her decision that she needed to uncover the sordid details of husband's double life herself.
MORE ON:
Arnold Schwarzenegger
The power couple's worth has been assessed at anywhere from $200 million to $800 million.
The pair is believed to have a pre-nuptial agreement.
But if the pre-nup does not stand up in court, in the event it is challenged, the couple would likely split their net worth evenly, under California law.
One legal source suggested Shriver also would be entitled to whatever the philandering star-turned-politician spent on his mistress.
Article continues below advertisement