Exclusive
VIDEO: 'Kate Plus 8' Goes Down Under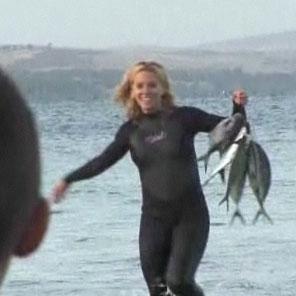 Kate Plus 8 is back, and this time the Gosselin brood is taking the cameras Down Under for an action-packed Australian adventure, and RadarOnline.com has a sneak peak at the premiere episode.
With everything from kangaroos and koalas to Aborigines and elephants, the nine-strong clan promises to open their reality show's new season with plenty of excitement.
The episode, set to air on Monday, April 4, sees Kate and her eight battling the 21-hour flight to Australia, followed by an equally terrifying experience as Kate swims with sharks.
Article continues below advertisement