True Blood Star Evan Rachel Wood Comes Out As Bisexual!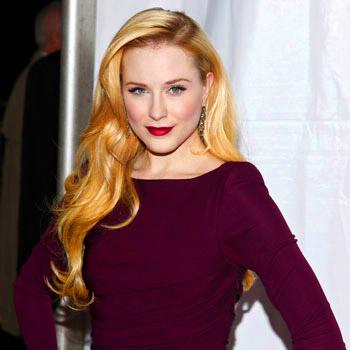 RadarOnline.com Reporter
True Blood actress Evan Rachel Wood is the second star of the HBO hit series to come out as bisexual in the past year!
Co-star Anna Paquin told the world she swings both ways in April 2010.
And in a new interview with Esquire magazine, Wood brings up her androgynous side by commenting that she'd "marry" Kate Winslet, her current co-star in the HBO mini-series Mildred Pierce.
Article continues below advertisement
Actually, Wood gets to do the next best thing in Mildred: She gets to play tonsil hockey with the Oscar winner Winslet.
"I was always into very androgynous things. Guys, girls…I'm into androgyny in general," said Wood, True Blood's flawless Vampire Queen of Louisiana. "I'm up for anything. Meet a nice guy, meet a nice girl…"
Wood has been in an on-again-off-again relationship with goth singer Marilyn Manson for nearly three years.
So is she switching teams?
When asked by Esquire if she dates women, she proudly stated: "Yes!"
"I'm more kind of like the guy when it comes to girls. I'm the dominant one. I'm opening the doors, I'm buying dinner. Yeah, I'm romantic."
RELATED STORIES: