Exclusive
Royal Wedding By The Numbers: 5000 Police, 100 Million Pints Of Beer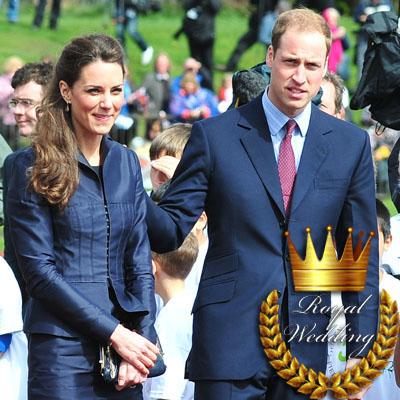 The countdown is on quite literally for the Royal wedding and RadarOnline is bringing you all the final details - by numbers.
As we've previously reported, the price tag for the big day is estimated at $34 million.
But here are some other astounding figures, according to ABC News.
100 million pints of beer are expected to be served in Brit pubs.
5000 sequences of bells will ring out in celebration.
1700 biscuits will be used to make Williams favorite childhood biscuit cake to be served at the luncheon reception.
5000 police officers protect the royals, their guests and the crowds.
187 groomed horses will march the bridal procession.
35 bomb-sniffing dogs will check guests at the wedding.
1 million people will travel to London to watch the royal parade.
5,500 street parties will be held throughout the UK.
28,000 wilting tulips that bloomed too early in the front gardens of Buckingham palace to be cut down and thrown away.
RELATED STORIES:
Royal Wedding To Get Plenty of TLC
Kate Middleton's Bridal Boot Camp Heats Up
Article continues below advertisement