Exclusive
Rebecca Black Under Police Protection Following Death Threats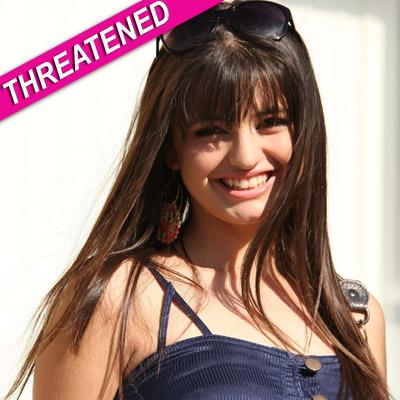 RadarOnline.com Police Reporter
The song's bad but it's not THAT bad.
Internet teen sensation Rebecca Black has been placed under the protection of the Anaheim, California Police after the singer received two death threats RadarOnline has learned.
Anaheim Police spokesman Rick Martinez says: "One of the threats came over the phone and another emailed."
He adds: "The threats were related to getting the music off the Internet or they would kill her. We are taking the threats very seriously."
Article continues below advertisement
Martinez pointed out: "Officers are keeping a watchful eye on her during this on-going investigation."
The 13-year-old, whose Internet music video Friday has been viewed by more than 110 million times on YouTube, received a mega-storm of criticism regarding her performance and choice of song after the video went viral around the world.
Black's video came out in mid February.
RELATED STORIES:
Move Over, Justin Bieber! Rebecca Black's The Internet Sensation Now!