VIDEO: 'Friday' Singer Rebecca Black Responds To The Haters -- With Success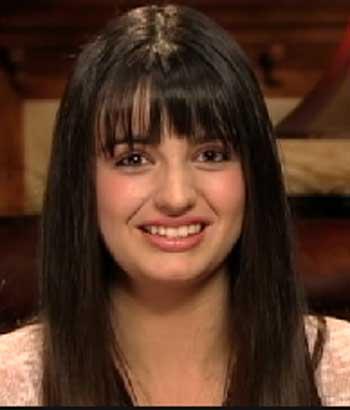 Meet Rebecca Black.
The 13-year-old Southern California girl, who resembles a young Lea Michele (Glee), is the latest Internet sensation thanks to her song Friday, an auto-tuned ditty that is easily stuck in one's head -- but some of the feedback has come in the form of sticks and stones.
Black said that the harsh -- sometimes vicious -- words from critics and online posters initially got to her, but she's not going to let it spoil her time in the spotlight. One poster suggested she get an eating disorder, while another suggested, "I hope you go cut and die."
Article continues below advertisement
Black responded: "At first, when I first saw all these nasty comments, I did cry ... I felt like this was my fault. And I shouldn't have done this, and this is all because of me. And now I don't feel that way.
"I think I have talent on some level," she said. "I don't think I'm the best singer, but I don't think I'm the worst singer."
Despite the barbs, Black said, "I really do feel like I'm in a dream ... I cant tell if I'm awake or not!"
VIDEO: Super Bowl Sensation -- The Young Darth Vader Is Unmasked!
Black said she knew she'd struck viral gold when she saw the video's views rise from 4,000 to 70,000 in a night; when she woke up the next morning, it was at 200,000. (It was at more than 15 million views as of Friday.)
She said her goal, ultimately, would be to do a duet with Justin Bieber.
The song was number 31 on iTunes Friday -- soaring past her Bieber's Never Say Never (33) in the process.