Glad We're Not Paying! Royal Wedding To Cost $34 Million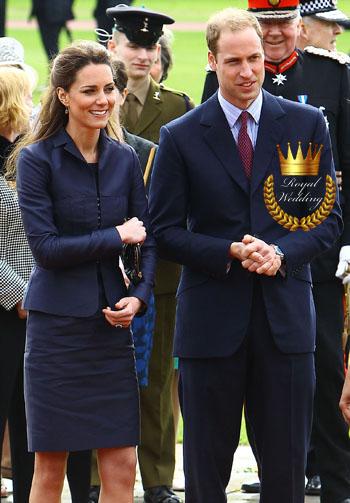 by RadarOnline.com Staff
Prince William and Kate Middleton are set to walk down the aisle Friday and RadarOnline.com decided to take a look at just how much it will cost and who is paying the bill.
Let's start with the fact that the heart-stopping price tag is now at an estimated $34 million, making it one of the costliest celebrations in history.
Here's the breakdown:
* Security: $32 million. The British taxpayers are on the hook for this. Thousands of police officers will be stationed along the bridal procession route and military personnel will also be protecting visiting foreign royals and dignitaries.
Article continues below advertisement
* Wedding Ring: $11,000. Prince William opened up his own wallet to buy Kate a simple but elegant gold band. Of course he didn't have to fork out for an engagement ring. He gave Kate the one worn by his late mother, Princess Diana. It is now valued at $1 million.
* Receptions: $600,000. The Queen is hosting a luncheon reception immediately after the wedding for 600 of the estimated 1,900 who will attend the ceremony. A lucky 300 guests have been invited to the dinner reception hosted by the father of the groom.
* Wedding Gown: $434,000. Kate's parents are paying for her gown, reportedly designed by Sophie Cranston, plus additional outfits she'll wear to the receptions.
* Wedding Cake: $80,000. Prince Charles is writing the check for the two cakes -- traditional cream for Kate and white fruit cake for William. That works out to $134 per slice!
* Flowers: $800.000. The Queen and Prince Charles are sharing the tab to adorn Westminster Abbey and Buckingham Palace.