Exclusive
Elton John: Diana Would Have Been 'Very, Very Happy' About Royal Wedding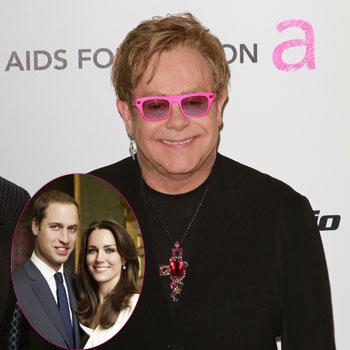 Elton John talks about the circle of life -- royal life -- in a new interview with Barbara Walters.
The Kiss The Bride singer, who's going to Friday's royal wedding at Westminster Abbey, remembered the last time he visited the legendary English church: Princess Diana's funeral on September 6, 1997, where he famously sang an updated version of Candle In The Wind in memorial of his close friend.
Article continues below advertisement
"My heart sank when I saw those two boys (Prince William and Prince Harry) walking behind the coffin," John told Walters. "I thought that was the hardest thing, I can't imagine at that young age having to walk in the public, following your mother's coffin.
"And the next time we're in the Abbey it's to see him walking up the aisle with a beautiful woman, the love of his life, I think it's the most joyous result and I'm sure Diana would be very, very happy about it."