PHOTOS: Bikinis! Sexy Stars Who Wed Their Costars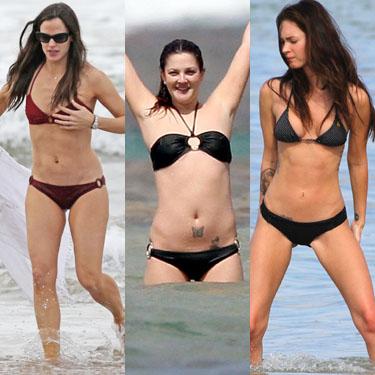 Who says you can't mix business with pleasure? These smoking hot stars broke the rules to the max -- by marrying their co-stars! RadarOnline.com has photos of bikini bombshells who have walked down the aisle (in real life) with their pretend friends and lovers. Click the next sentence to see sexy stars who married their costars.
Click Here To See Sexy Stars Who Married Their Costars
Angelina Jolie really gets into her roles -- by getting into her co-stars! The Academy Award winning actress has married two of her leading men -- Jonny Lee Miller from Hackers and Billy Bob Thorton from Pushing Tin -- and enjoys living the dream with her Mr. and Mrs. Smith husband, baby-daddy Brad Pitt.
Article continues below advertisement