Why Kate Middleton Won't Be Called Princess Catherine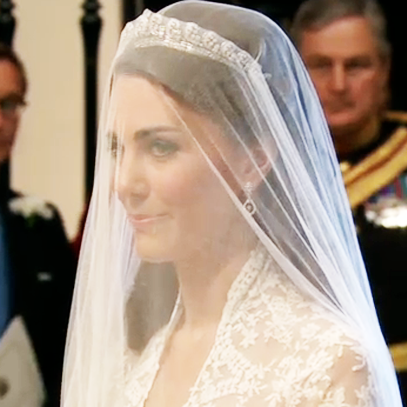 by Radar Staff
Confused about what to call Kate Middleton now that she's a royal bride? Don't be, we'll break it down for you right here on RadarOnline.com.
Here's how it works:
While Kate technically gets a princess title -- the official title she was given Friday is Her Royal Highness, Princess William of Wales -- for now, she won't be referred to as Princess Catherine (and she'll never be called Princess Kate).
Article continues below advertisement
The reason for this, is that she wasn't born with royal blood in her veins.
Some of the royals -- Princess Margaret, Princess Beatrice and Princess Eugenie, for example -- can use the designation because they were born into blue blood clan.
Others who married into the family, like Sarah Ferguson and Sophie Rhys-Jones, never received the designation.
As for the late, great Princess Diana -- who's undoubtedly looking down with a smile on this monumental day -- she was never officially designated as Princess Diana, rather the Princess of Wales and Diana, Princess of Wales, after her divorce from Prince Charles.
None of this is set in stone, however, as Queen Elizabeth II could make Kate a Princess of the United Kingdom, which would then entitle her to be called Princess Catherine.
As previously reported, the young lovers wed at Westminster Abbey as an estimated worldwide audience of 2 billion people watched. United at the altar at 11:11 a.m. local time, the duo exchanged vows at 11:20 a.m., after which the hunky royal slipped the ring on his bride's finger.