Royal Scoop: Kate Won't 'Obey' William; Plus Newly-Released Photo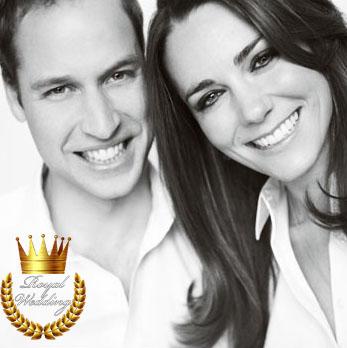 We're now just a day away from Prince William and Kate Middleton's royal wedding, and as the palace on Thursday released a new black-and-white still of the couple, we've got more details about the historic event.
In an interesting twist, Kate will not promise to ''obey'' Prince William in her wedding vows. The dark-haired beauty will, however, promise to ''love, comfort, honor and keep'' the hunky prince.
Article continues below advertisement
The Royal Wedding begins at 1 am PT /4 am ET Friday, and RadarOnline will carry the entire festivities live!
The black-and-white still photo of the royal duo, taken by celebrated fashion shutterbug Mario Testino, is in the official wedding program.
In it, the young lovers tell their guests,''We are both so delighted that you are able to join us in celebrating what we hope will be one of the happiest days of our lives.
''The affection shown to us by so many people during our engagement has been incredibly moving, and has touched us both deeply," the couple writes in the program. ''We would like to take this opportunity to thank everyone most sincerely for their kindness.''
More fun stuff:
Prince William and Kate will wed with the Series One (1966) Book of Common Prayer ceremony. The book is one of three designated marriage services issued by the Church of England.
Kate will walk down the aisle to Sir Charles Hubert Hastings Parry's I Was Glad. The piece was originally composed for the 1902 coronation of Prince William's great-great-great grandfather Edward VII at Westminster Abbey, where his great-great-great grandson will tie the knot Friday.
Other tunes that will be played at the church Friday include: William Blake's Jerusalem, Greensleeves, Love Divine All Love Excelling, and Guide Me O Though Great Redeemer (the Welsh rugby anthem "Bread of Heaven").
We've also learned that Kate's brother James, 23, will give the only reading at the ceremony Friday. In front of the worldwide audience, he'll read a passage from the New Revised Standard Version of the Bible (Romans 12: 1-2, 9-18). A palace spokesperson said the passage "spoke to" Prince William and Kate.
You can download the official wedding program here.
RELATED STORIES:
Royal Wedding By The Numbers: 5000 Police, 100 Million Pints Of Beer