Exclusive
VIDEO: Lady Gaga Lets Her Poker Face Down For HBO Documentary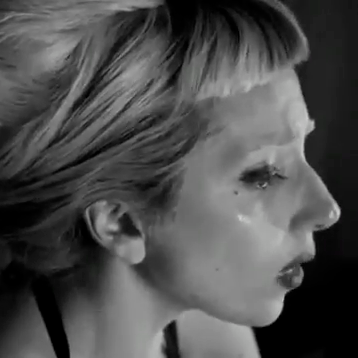 With millions in album sales and Twitter followers, you'd think Lady Gaga's got enough confidence to fill a cathedral.
But, apparently not.
The singer lets her brash, bold stage presence down for HBO's cameras in the upcoming documentary Lady Gaga Presents the Monster Ball Tour: At Madison Square Garden, where she sobs while discussing her insecurities.
"I still sometimes feel like a loser kid in high school and I just have to pick myself up and tell myself that I'm a superstar every morning, so that I can get through this day and be for my fans what they need for me to be," the Judas singer said. "But sometimes, I still feel like people are trying to destroy me. I cannot be destroyed, I will not be destroyed and you will never destroy the kingdom that is my fans."
Article continues below advertisement
The Bad Romance singer, who's admitted she was bullied in high school, says she's: "Fighting for every kid that's like me, that felt like I felt and feels like I still feel.
"I just wanna be a queen for them and sometimes I don't feel like one," Gaga said of her fans, who she calls Little Monsters. "It's not about being a winner for me anymore -- it's about being a winner for all of them."
Gaga then prayed to not "give in to her own insecurities."