Exclusive
EXCLUSIVE INTERVIEW: Paris Hilton's Lack Of ID Didn't Cause Heiress To Miss Flight, Says Boyfriend Cy Waits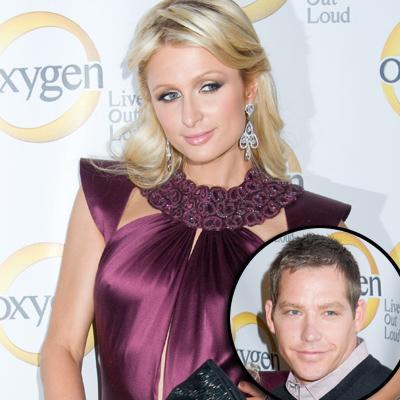 Paris Hilton arrived in Los Angeles Thursday morning after spending the earlier part of the week in the Big Apple promoting her new show "The World According to Paris," taking business meetings and doing a little shopping.
But no sooner had she landed in LA when reports started to surface that the entrepreneurial heiress was detained at JFK, missing her flight because she didn't have her ID and that her longtime-love, Cy Waits, rushed to the airport to get it to her.
Article continues below advertisement
In an exclusive interview, Cy sets the record straight telling RadarOnline.com although Paris didn't have her ID, it didn't cause her to miss her flight and, despite reports, he didn't rush to JFK to bring it to her.
"It's just not true. How could I have brought her the ID? I was in Los Angeles, she was in New York," Cy tells RadarOnline.com.
"I had a 6:30am flight to LA on Tuesday for work meetings and Paris stayed in New York another day or so to take meetings with her parents and to shop.
"On Wednesday, I got a text from her saying her dad changed their flight and asked me if I had her ID since I usually hold on to her stuff. I told her I thought I had left it on the counter and we left it at that.
"When she got to the airport, she called me saying she didn't have her ID and that security questioned her for about five minutes before getting clearance from a supervisor to allow her to board the plane. It all worked out, she didn't miss her flight and they didn't detain her."
Article continues below advertisement
And once Paris boarded the plane, she didn't spend her time sleeping but did catch up with an old friend.
"Fergie was on the same flight to Los Angeles and told an attendant that she wanted to hang out with Paris so the two of them sat together and had a good time catching up."
Paris' new show, The World According to Paris, is scheduled to premiere June 1 on the Oxygen channel and will feature more of her personal life as well as her successful career than ever before.