Exclusive
EXCLUSIVE: Kathy Hilton On Arrest Of Deputy D.A. Who Prosecuted Paris: 'There's A Lot Of Irony Here'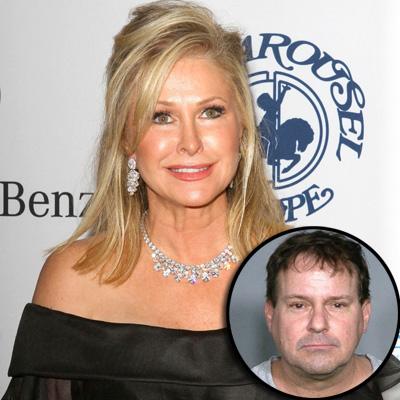 Article continues below advertisement
"All citizens expect those in his position to enforce the law and to set examples, but like Paris, he'll have his day in court."
EXCLUSIVE VIDEO: Brooke Mueller Takes Charlie Sheen's Estranged Twin Sons To Kathy Hilton's Birthday Lunch
As RadarOnline.com previously reported, David Schubert, Clark County's Deputy District Attorney, was arrested over the weekend and charged with possession of cocaine and conspiracy to violate the 'Uniform Controlled Substance Act' after police allegedly found cocaine on the passenger's side floorboard of his BMW.
Article continues below advertisement
He was also the D.A. in charge of the case against singer Bruno Mars for cocaine possession in September 2010.
"I'm not interested in passing judgment or criticizing other people," Kathy told RadarOnline.com.
"Our family has had our share of that."
In 2007, Paris also spent time behind bars for violating the terms of her probation in an alcohol-related reckless driving case.
"We live in a land where everyone is innocent until proven guilty and everyone is entitled to their day in court," Kathy said.
"I read and heard about the charges and I'm not going to pass any judgment until he has his day in court."
RELATED STORIES: