EXCLUSIVE INTERVIEW: Hip Hop Artist Ludacris Gives Young Rappers A Shot At Stardom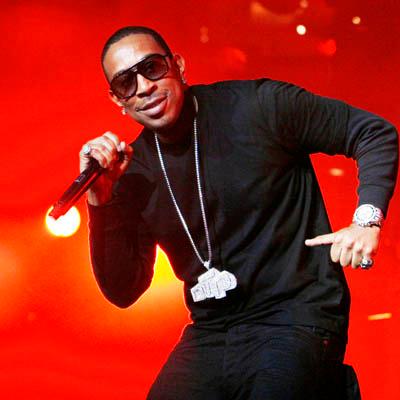 Rapper Ludacris has found a way to give back to his peeps by giving some of America's young unrecognized talent a shot at stardom.
In an exclusive interview with RadarOnline.com, the rap mogul says he likes to make a difference by helping those those budding musicians.
"I remember being an up and coming artist and it wasn't easy, I wish there were opportunities like this one when I started out," Ludacris told us.
Article continues below advertisement
The 34-year-old will be judging a nationwide Magnum condom sponsored contest, and he plans to find the best hip-hop track that embodies the Magnum "live large" spirit.
"I am thrilled to be part of Magnums live search for the next Hip Hop artist, and its great to be promoting safe sex. I'm passionate about spreading the word."
This contest has taken place in so many cities Detroit, Miami, Bay Area are the others, New York is the final city, and I am part of choosing the finalists in this city at the high line bar room."
On Monday, Ludacris helped narrow down the lucky winners along with J. Ross Perrelli, Renegade and Pumpkin Head.
"At this point, we have narrowed it down to the final 12 which we will choose 4 who will receive $5000 dollars each and get to perform at Springfest in Miami."
"There have been lots of great entries and honestly there have been some bad ones to but that's just how it is."
"The best part of this is not only promoting safe sex but it's seeing their enthusiasm and knowing they get a chance to be heard amongst their peers."
Article continues below advertisement
The winner from each of the four regions, plus a wild card winner submitted via YouTube-will head to Miami to perform on stage at Spring Fest 2011, where they'll appear alongside Ludacris and a slew of hip-hop royalty.
Past performers include: Young Jeezy, 3 6 Mafia, Sean Paul, Jermaine Dupri, Bun B, Dem Franchize Boyz, Young Joc, Paul Wall, T-Pain and Rick Ross.
RELATED STORIES: