EXCLUSIVE INTERVIEW: Giuliana Rancic -- 'I'd Win Celebrity Apprentice!'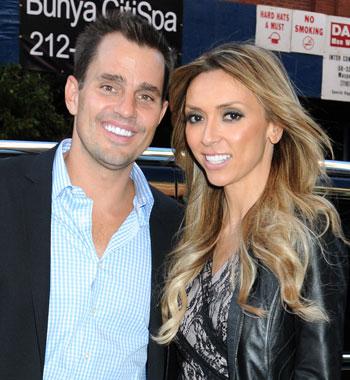 Giuliana Rancic loves Celebrity Apprentice and tells RadarOnline.com she'd love to be on the show, but her Apprentice-winning husband jokes that "second best wouldn't be good enough."
"I have to get on that show!" Giuliana told RadarOnline.com in an exclusive interview.
"It's funny because my husband was like, 'You really want to do it? Are you sure? Because second best wouldn't be good enough…can you live with that?'"
Article continues below advertisement
Giuliana's husband, Bill Rancic, was the first winner of Donald Trump's The Apprentice in 2004 and now stars alongside Giuliana on their own reality show, Giuliana and Bill, on the Style Network.
"For me to bring home second place wouldn't be good enough because he won," Giuliana said.
"I'd win. I'll kick a**! I know I could win it…I should just do it!"
As for the current season of Celebrity Apprentice, Giuliana says she and Bill are regular viewers and have strong opinions on who should win.